Charitable Gifts:
The Brevard County Bar Foundation has made the following donations to support its mission of improving public understanding of the role of law in our society and improving the public perception of the role of attorneys in our society.
Donations to Improve Understanding the Role of Law In our Community:
Donations to Improve the Public Perception of Lawyers in our Community:
211 Brevard
AVET Project Inc.
Big Brothers Big Sisters of Central Florida
Brevard Alzheimer's Foundation
Brevard Association for the Blind
Brevard Family Partnership
Brevard Neighborhood Development Coalition
Brevard Rescue Mission
Brevard Schools Foundation
C.A.R.E.
Candlelighters of Brevard
Cave of Addulum Ministries
Connected by 25
Friends of Children of Brevard County
Genesis House
Grace Equine Rescue and Therapy for Humans, Inc.
Habitat for Humanity of Brevard County, Inc.
Humane Society of South Brevard
Indian River Lagoon – Marine Resources Council
LEOSA Inc.
Literacy for Adults in Brevard Inc.
Nana's House
Promise in Brevard
Ready for Life Brevard
Red Cross
Rolling Readers Space Coast Inc.
Salvation Army – Melbourne
Servant Air Ministries
Sharing Center of Central Brevard
The M.O.R.G.A.N. Project
VITAS Community Connection
Welcome Home Vets
Yellow Umbrella
Zonta Club of Melbourne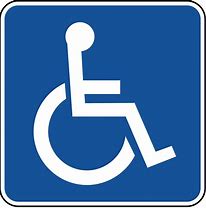 This site is designed to be accessible to and usable by people with and without disabilities. Please contact (321) 242-2564 if you encounter an accessibility or usability issue on this site.